Dan is excited to announce that he will be a contestant in a new 'Kinsale Strictly Come Dancing' fundraiser for the Carmelite Friary in Kinsale!
Dan will be strutting out on the dance floor at what will be a great extravaganza for the town of Kinsale and beyond.
The rigorous practice routine for Dan will culminate in three nights of performance on Saturday 25th and Sunday 26th March and also Sunday 2nd April 2017 at Actons Hotel in Kinsale.
If you would like tickets for the event, you can email Dan on twomey.dan@gmail.com or phone him on 086-3517193. Tickets are currently on sale from the Friary Office in Kinsale and also from Angela Shanahan at Kinsale Tourist Office and Liz Timmons at The Boathouse Gallery Kinsale.
Here is a poster advertising the event which will run for 3 nights: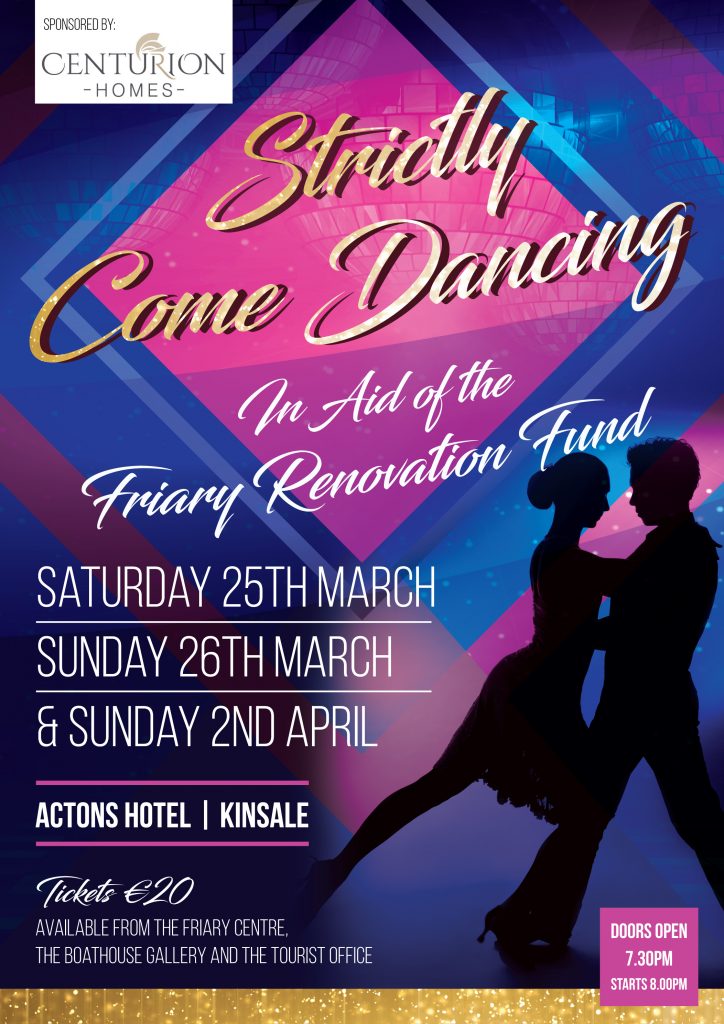 See below a photo from the Official Launch on Wednesday 1st February last at Acton's Kinsale thanks to John Allen (Photographer):